Passion for fashion
My love for fashion started in my early teens, inspired by my Parisian mother's incredible taste. My extensive travel experience and exposure to a myriad of diverse cultures and people helped me to shape my own unique sense of style and an open mind to the needs of others.
Buy less, choose well
- Vivien Westwood -
I love working with people from all backgrounds. Through personal shopping and wardrobe consultations, I guide clients who want to embrace their own personal aesthetics as a means of confidence and self expression. Let me help you define a look that lets you feel and be your best self!
A classic piece never goes out of style
My childhood passion for makeovers culminated in a fashion design degree at the Studio Berçot in Paris. From there I was able to launch my career in fashion design, gathering experience in design, retail, television styling, personal shopping, and fashion illustration. All of these amazing experiences brought me back to doing what I love most: personal style consultation.
Simplicity is the ultimate form of sophistication
- Leonardo da Vinci -
My goal is to show you how to dress simply and elegantly, with a particular focus on dressing proportionally to your figure and choosing outfits that match (or emphasize) your personality. My artistic eye and quick analytic abilities will help you to shop efficiently, without wasting time or money. Together we'll build a basic wardrobe so that mixing and matching becomes an effortless task for you each morning.
Personal Style Consultant
Here is a short summery of my career path:
As a fashion designer I offered my service to various fashion brands (Zara, NafNaf, Zero, Promod, Camaieu, Des Petits Hauts and more)
I worked as a stylist and personal shopper (Deutsche Welle Berlin and Bonn, Galeries Lafayette, Berlin Six Senses)
I published my first book "Mode Zeichnen" for the book series Schnelles Wissen in 30 Minuten (Publisher Frechverlag GmbH) in Germany.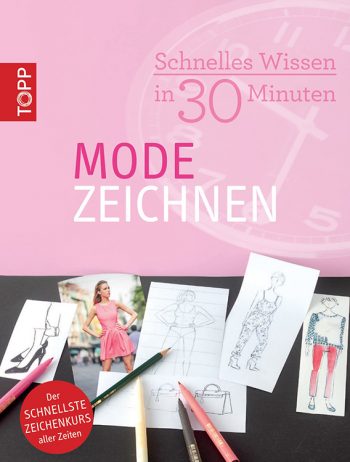 – creative advisor and designer for the maternity brand Nine Plus Quarter
– Photoshoot stylist for Winter Fashion Campaign (UVR Berlin) and private clients, …
– Illustrating all labels/packaging designs for the coffee roastery Kaffeerösterei Röstteam Falkensee
Why not a voucher for a "personal shopping" or any other service I offer (see
contact
).
mobil: +49 (0)176 – 800 44 955
styling.mrobinson@gmail.com